The voice of Sena Kashiwazaki in the Haganai anime series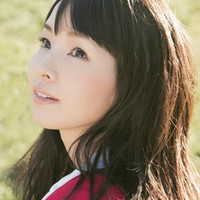 Yesterday November 26 was anime voice actress/singer Kanae Ito's 27th birthday. On that special day, her record company Lantis announced that she is planning to release 5 new singles in the coming year 2014. She was born in Nagano-city, Nagano Prefecture, on November 26, 1986 and made her professional debut as an anime voice actress in the 2006 TV anime Bakegyamon. Her 1st solo single "Yume Miru Kokoro" was released on August 5, 2009 and was featured as the ED theme for the TV anime Taisho Baseball Girls in which she also voiced the protagonist girl Koume Suzukawa.
So far she has released 7 singles including the anime theme songs for Kyo, Koi o Hajimemasu, Squid Girl, Softenni, and 2 albums. So 2014 will be the 5th anniversary year for her career as an anison singer. Her latest anime character is Sena Kashiwazaki in Boku wa Tomodachi ga Sukunai NEXT and Kanon Kanase in Strike the Blood.
Kanae Ito artist photo
2nd single "hide and seek" PV (December 9, 2009 release)
"Tinny Rogue" PV from the 1st album "Kokoro Keshiki" (November 23, 2011 release)
"Aurora" PV from the 2nd album "Miageta Keshiki" (April 3, 2013 release)
© Lantis