Featuring (at least) 32 voice actors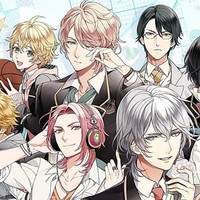 Following the great success of the dating sim for male players Girl Friend BETA, Cyber Agent will release a new social game Boy Friend BETA for female players this winter. Girl Friend BETA, which is available on the Ameba social gaming platform, started its service in October 2012 and now has more than 3 million registered users.
Same with the female version, the story of Boy Friend BETA is set in a high school. The player has to find her true love while enjoying encounter with various kind of good looking boys. The number of the voice actors who play the male characters in the game is now 32, and more will be announced in early 2014. Girl Friend BETA has now 117 heroines. The currently announced voice actors are: Yuuki Ono, Takahiro Sakurai, Tomokazu Sugita, Kenichi Suzumura, Eiji Takeuchi, Ken Takeuchi, Shinnosuke Tachibana, Kisho Taniyama, Takuma Terashima, Kosuke Toriumi, Daisuke Namikawa, Masakazu Nishida,
Natsuki Hanae, Soichiro Hoshi, Takahiro Mizushima, Toshiyuki Morikawa, Koichi Yamadera, Akira Ishida,
Yoshihisa Kawahara, Takaya Kuroda, Noriaki Sugiyama, Junichi Suwabe, Tomokazu Seki, Kengo Takanashi,
Koji Takahashi, Satoshi Hino, Daisuke Hirakawa, Jun Fukuyama, Tomoaki Maeno, Taishi Murata,
Jun Yokoyama, and Tsubasa Yonaga.
Key visual
PV 1
PV 2
One of the latest "Girl Friend BETA" PVs voiced by Ayana Taketatsu
Source: Otasuke
© CyberAgent, Inc.