The top-selling anime song of 2013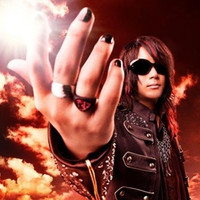 Dwango Mobile announced today the 2013 rankings of its animelo mix service, a digital content distribution site specialized in anime/game/voice actor & actress music for Android Smartphone and iPhone. As same with other 2013 rankings, Linked Horizon's Attack on Titan OP theme song tops both anime single and album rankings. Check the Top10 rankings below. How popular your favorite song is?
Anime Single Ranking 2013
(the ranking for a single song)
1. "Guren no Yumiya" Linked Horizon (Attack on Titan 1st OP)
2. "Preserved Roses" T.M.Revolution x Nana Mizuki (Valvrave the Liberator 1st OP)
3. "sister's noise" fripSide (A Certain Scientific Railgun S OP)
4. "Vitalization" Nana Mizuki (Senki Zessho Symphogear G OP)
5. "SPLASH FREE" STYLE FIVE (Free! ED)
6. "Koi wa Chaos no Shimobe Nari" Ushiro Kara Hai Yori Tai G (Haiyore! Nyaruko-san W OP)
7. "Fantastic future" Yukari Tamura (The "Hentai" Prince and the Stony Cat. OP)
8. "MAJILOVE2000%" ST☆RISH (Uta no Prince-sama: Maji Love 2000% OP)
9. "Jiyu no Tsubasa" Linked Horizon (Attack on Titan 2nd OP)
10. "Kakumai Dualism" Nana Mizuki x T.M.Revolution (Valvrave the Liberator 2nd OP)
Anime Album Ranking 2013
(including singles which contains multiple songs)
1. "Jiyu e no Shingeki" Linked Horizon
2. "Kiniro Mosaic" OP/ED  Rhodanthe*
3. "Love Live! μ's Best Album Best Live! collection" μ's
4. "Noco Nico Music Selection ~2012 Best~"
5. "Takanashi Rikka Kai: Chuunibyou demo Koi ga Shitai! Movie Theme Song Collection"
6. "ROCKBOUND NEIGHBORS" Nana Mizuki
7. "Macross FB7 Ore no Uta o Kike!" Theme songs: Nyan Nyan FIRE! - Totsugeki Planet Explosion/Virgin Story"
8. PS3 "Macross 30: The Voice that Connects the Galaxy" Theme Songs: Planet Cradle/Wonder Ring"
9. "Attack on Titan: Original Soundtrack"
10. "GRANRODEO GREATEST HITS ~GIFT REGISTRY~" GRANRODEO
Source: press release