Free visual novel succeeds in its campaign for Steam distribution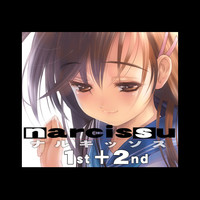 If you remember back a month ago, I reported on the Narcissu Steam Greenlight campaign that was hoping to achieve two goals: offer the visual novel with an officially sanctioned English translation, and offering it for free, to keep within the wishes of the original development team. Today, the team behind the campaign in Sekai Project has acheived its first goal of getting the game Greenlit for Steam, with the secondary goal of offering the game for free still to be determined, as there are still unknown variables regarding the possibility. Below, the synopses for both games:
Summary of Narcissu 1st:

The hospital's 7th floor, the hospice. It was a place to simply wait for one's life to flicker out. A young man diagnosed with a terminal illness is transferred to that floor. There he meets another young patient, Setsumi.
Faced with choosing to die either at home or the hospital, the two slip out of the hospital and their long winter journey begins...
Summary of Narcissu 2nd:
Set a few years before the events of Narcissu 1st, when Setsumi was still just a regular outpatient at the hospital. One day, while going for a regular check up, she happens to meet Himeko, a former 7th floor helper and current resident of the 7th floor. They become friends and their summer story begins...

I'd like to congratulate Sekai-Project on acheiving their goal of getting the game on Steam, and now the real work begins for them on getting the game ready.
---
Humberto Saabedra is the Owner of AnimeNews.biz, Editor-in-Chief of PhoneNews.com and a part-time recording engineer. He can also be found musing on things (and Nico Robin) at @AnimeNewsdotbiz