The most eccentric character in the series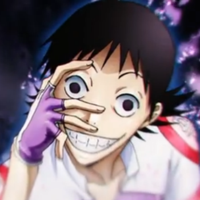 The official site for the ongoing TV anime adaptation of Wataru Watanabe's bicycle racing-themed manga Yowamushi Pedal announced today that 45-year-old veteran voice actor Kouji Yusa plays Akira Midousuji of Kyoto Fushimi High School's bicycle racing team, one of the rival teams of the protagonist Sakamichi Onoda's Souhoku High School. Recently Yusa is known as the voice of Kyosuke Hyoubu in The Unlimited: Hyoubu Kyosuke and Yuri Petrov/Lunatic in Tiger & Bunny.
Though being still a first year student, Midousuji rules the club by his extraordinary speed. He is the type of racer who uses everything to win, even his seniors as his troops. Yowamushi Pedal is now available to Crunchyroll users in the following territories: United States, Canada, Caribbean, South Africa, and Central and South America.
The cover of the manga's 16th volume
Kouji Yusa
Source: Otasuke
© Wataru Watanabe/Weekly Shoben Champion/Yowamushi Pedal Production Committee