Classic Shonen JUMP action series available both subbed and dubbed on CR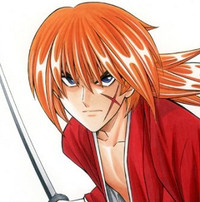 The hits just keep on coming--we're simulcasting One Piece, then Toriko, and now another JUMP favorite joins the library with Rurouni Kenshin, just announced earlier today! Here's the official synopsis:
Welcome to the Meiji Era. Japan is a land experiencing times of troubled peace and renewal after a long and bloody civil war. Swords and killing are outlawed, but all is not as well as it would seem. Lurking in the shadows are many survivors of the revolution awaiting their chance for vengeance. Only the former government assassin, Kenshin Himura can keep the peace. Kenshin gives up the life of "Battousai The Manslayer" and sets off as a lone wanderer. His travels lead to the Kamiya Dojo where he discovers the chance to start life over.
Rurouni Kenshin is available in the following territories: North America, the United Kingdom, Ireland, and South Africa. The series will be available in both subtitled and dubbed formats (specifically the all-star BangZoom dub that appears on the Media Blasters DVDs!), with all 94 dubbed episodes available right now for Premium Members, and the first four subtitled episodes ready to go for Premium Members. Free members will be able to check the series out in January, and the rest of the subtitled episodes will be added at a later date.
So, yeah... who here's excited? I sure as hell am--I've already explained in great detail how much I love Rurouni Kenshin in the very first Natestalgia! Who here's excited for this longtime favorite being added to CR's library? I even love the dub, with Richard George hamming it up as Kenshin's master, and Steve Blum playing insanely evil as Shishio--sound off in the comments with your favorite Rurouni Kenshin memories!