20-year-old female college student with cat ears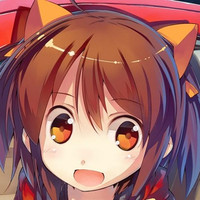 Lately theft from a vehicle has been a serious problem in Osaka Prefecture, the second most populated prefecture of Japan. The crime rate was the worst in the country last year and there has been no betterment this year so far. To prevent the crime, the prefectural police has decided to feature a moe girl with cat ears in the awareness campaign. She is Keiko Osaka, a 20-year-old university student. The police believes that this type of cute moe-looking character can sufficiently attract attention of young people in their 20's and 30's, who are half of the victims of the crime.
They printed 22,000 posters featuring Keiko saying "Don't leave anything in your car." She has also started tweeting on the police's official Twitter account to promote their activity and it has gotten lots of followers because of her lovely Osaka-accent comments.
"Don't leave anything in your car"
Source: Asahi Shimbun