Latest sister love comedy from the studio of Ro-Kyu-Bu!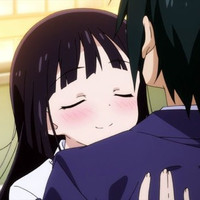 Following the 15-second CM, the official site for the upcoming TV anime adaptation of Mari Matsuzawa's Saikin, Imouto no Yosu ga Chotto Okaishiin Daga./Recently, My Sister is Unusual. love comedy manga has posted a 2-minute promotional video featuring narrations by the protagonists Mitsuki Kanzaki (CV: Chinami Hashimoto) and Hiyori Kotobuki (Yui Ogura). The OP theme "Binkan Attention," which you can hear in the PV, is sung by the three main voice actresses; Chinami Hashimoto, Yui Ogura, and Hisako Kanemoto (Yukina Kiritani). And the ED song "Charming Do!" is performed by Yui Ogura (check the short PV on the bottom of this article).
A high school first grader Mitsuki Kanzaki start living with her step brother Yuuya. One day Mitsuki is possessed by the spirit of a dead girl Hiyori Kotobuki, who has lost all of her memory but only remembers that she loved Yuuya when she was alive. In order to rest her in peace, Mitsuki has to fall
in love with her step brother...?! The TV anime produced by project No.9 (Ro-Kyu-Bu!) will be premiered
on Tokyo MX and Sun TV on January 4, 2014.
1st PV
1st CM
The Ed song "Charming Do!" short PV by Yui Ogura
© Mari Matsuzawa/KADOKAWA Fujimi Shobou/"Imocho" Production Committee