Featuring the new version of her 2007 song "Kimi ga Kureta Anohi"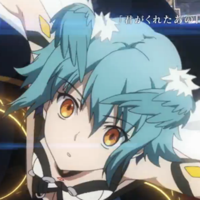 As reported last week, the site for a new collaboration project Planet:Valkyrie officially launched on December 23. The anime project is animated by P.A.WORKS (Hanasaku Iroha, Tari Tari, Nagi no Asukara) and based on popular voice actress/singer Minori Chihara's songs. Check the first PV featuring the theme song "Kimi ga Kureta Anohi" (That day you gave me) for the first chapter sung by Chihara below. The PV was first screened at her Christmas concert in Tokyo yesterday.
The song "Kimi ga Kureta Anohi" was originally released on June 6, 2007 as Chihara's second single and the OP theme for her own internet radio program "Chihara Minori's radio minorhythm." According to her official blog, the song was re-arranged and re-recorded for the project. Considering the fact, the project will feature mainly her classic songs? More details about the project including how and when the anime is distributed will be announced later on the official site.
The main staff for the project:
Original Story: Project Walkure
Director: Ei Aoki (Wandering Son, Fate/Zero)
Original Character Design: Takashi Takeuchi (Type-Moon)
Anime Character Design: Kanami Sekiguchi
Image Board: tanu
Vocalist: Minori Chihara
Sound Drama Script: Katsuhiko Takayama (Dusk Maiden of Amnesia, [email protected])
Music Production: Lantis
Production: Infinite
Animation Production: P.A. Works
Source: BARKS