MAPPA-produced adaptation coming soon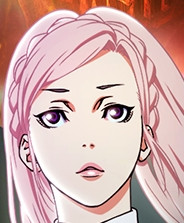 During the first day of Comiket, the Cygames YouTube account posted the first teaser trailer for the forthcoming anime adaptation of the 神撃のバハムート or Rage of Bahamut mobile game in Shingeki no Bahamut - Genesis. The anime adaptation will be produced by MAPPA with Tiger and Bunny director Keiichi Sato handling series direction.
Naoyuki Onda will serve as both the character designer and chief animation director while scripting will be handled by Keichi Hasegawa and effects animation will be handled by Takashi Hashimoto. Art direction will be handled by Gouki Nakamura with Yoshihiro Ike handling music composition. The official site has also been opened with the above key art for the series. Below, the teaser trailer with staff information.
via NeoGAF
Images: © Cygames, Inc
---
Humberto Saabedra is the Owner of AnimeNews.biz, Editor-in-Chief of PhoneNews.com and a part-time recording engineer. He can also be found musing on things (and Nico Robin) at @AnimeNewsdotbiz