Bags ship in late January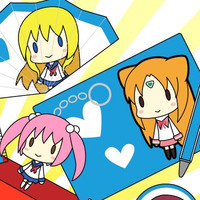 If you're looking for a New Year's mystery treat, AmiAmi might just have you covered. They've got boys and girls grab bags up for pre-order right now.
For 2,000 yen, you can get a mystery grab bag full of items like keychains, straps, fans, coasters, mini towels, etc. They value the bags at over 10,000 yen. The guys' grab bag has items featuring girls from anime popular with guys, while the girls' grab bag has items featuring male characters from shows popular with girls.
2,000 yen is about $19. The bags will get release in late January, so there's not much waiting time. Do you guys like to gamble on your merch with blind bags? Sound off in the comments!
-------
Amanda Rush is the Associate Editor for Ani.Me. She swears in the middle of the night on Twitter as @TheAnimaven.