Film slated for release November 7th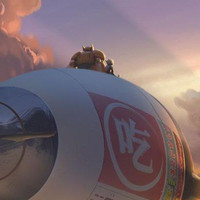 Disney's Big Hero 6 is coming this fall, and now we know who's directing this Marvel comic turned animated flick. Chris Williams, co-director and co-writer of Bolt, is set to co-direct the super hero adventure alongside Don Hall, who is helming the project. Chris Williams also has story credits on Mulan, and voiced Oaken for Frozen. Don Hall has story credits on Winnie the Pooh (he also directed), Tarzan and Princess and the Frog. In addition, Roy Conli, who produced Tangled, is now on the project as a producer.
Big Hero 6 is a 3D CG film based off the Marvel comics of the same name. It tells the story of Hiro Hamada, kid robotic genius, who tries to save his city of San Fransokyo from bad guys with the help of his robot, Baymax, and his pals Gogo, Honey Lemon, Wasabi and Fred. The movie is due out November 7th.
We haven't seen much of the movie so far except some first look footage and promotional artwork.
-------
Amanda Rush is the Associate Editor for Ani.Me. She swears in the middle of the night on Twitter as @TheAnimaven.