Game originally set to release late next month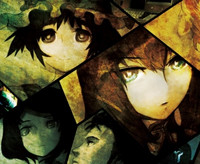 For those of you who still haven't gotten in your pre-orders in for the long-awaited English release of the Steins;Gate PC game, you've got more time to get your orders in, as retailer RightStuf has confirmed a one month delay for the release, with no explanation given for the delay.
The game was originally supposed to be released on February 28th, but will now be pushed back all the way to March 31st, giving everyone even more time to order a copy. both the original and limited edition are still up for pre-order as well, so if you want the Gadget Lab pin set, get it while the getting's good.
How many of you are waiting for the game to finally come out in English or have already pre-ordered so far?
---
Humberto Saabedra is the Owner of AnimeNews.biz, Editor-in-Chief of PhoneNews.com and a part-time recording engineer. He can also be found musing on things (and Nico Robin) at @AnimeNewsdotbiz