Pajamas part of the Nendoroid More line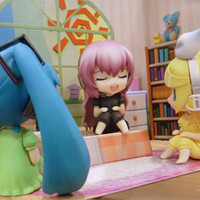 We've been waiting patiently to see the Nendoroid pajamas in action; lucky for us, the Good Smile Lab decided to show them off and the result is a Vocaloid pajama party (complete with adorable sets). There are even some guest stars in the mix. The only thing this pajama party is missing is a pillow fight!
So, how about it? Do you need a slumber party for your Nendos? Sound off in the comments!
Via Tomopop
-------
Amanda Rush is the Associate Editor for Ani.Me. She swears in the middle of the night on Twitter as @TheAnimaven.