First of three volumes planned for release on popular service with complete release under consideration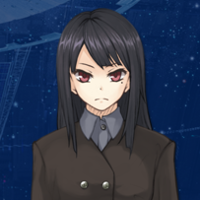 Not even a week has passed following the announcement of the Steam Greenlight campaign for WORLD END ECONOMiCA and the game is now Greenlit by Steam for future distribution on the service. In addition to the future release, Sekai Project have also answered questions regarding the release and have decided on the following:
Translation issues and nonlocalized UI from earlier releases - Spicy Tails* has recently released a patch to distributors and some distributors released the patches on their sites. The Steam version will be pre patched with the fixes included, there is no new translation coming.

Pricing and distribution - Spicy Tails* is based in Japan and before our collaboration with Sekai Project there were issues with using other platforms besides DMM and MangaGamers. With this collaboration we can now go on to other platforms, however at the moment we are focusing on Steam.

Other languages - WORLD END ECONOMiCA episode.01 has a French version as well but part of the rights and program code are owned by Kawasoft and we will be in discussions with them on resolving those issues and hope to bring French as a supported language. Additionally there is a Traditional Chinese version of WEE ep1 that will be released during this Chinese New Years in Taiwan.

Translation of EP2 and EP3 - Originally there were issues with getting EP2 and EP3 translated, but now the circumstances have now changed. Spicy Tails* is considering translating EP2 and EP3, there are a few options on how to proceed with this and more details will be announced.

Release process - We are considering using Steam's Steam Early Access program to first release the game for people to play. As Sekai Project finishes up their new Visual Novel engine for Narcissu 1st & 2nd we are considering let them port WEE to that engine to better support OSX/Linux/mobile version of the game.
With the above under consideration, it looks like Sekai Project and Spicy Tails are really aiming for a well-done release for the game, which is always commendable. Congratulations to Sekai Project for yet another successful Greenlight campaign,
---
Humberto Saabedra is the Owner of AnimeNews.biz, Editor-in-Chief of PhoneNews.com and a part-time recording engineer. He can also be found musing on things (and Nico Robin) at @AnimeNewsdotbiz