The 4th album "9lives" will be released on April 2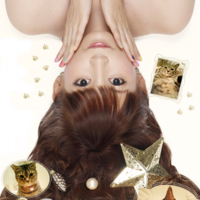 Japanese singer/actress/otaku idol Shoko Nakagawa, aka Shokotan, will release her fourth album "9lives" in Japan on April 2. The album title is taken from a common myth that cats have nine lives, which was also used for Aerosmith's 1997 album "Nine Lives."
Shokotan, who is known as an unmatched cat lover living with 10 cats now, is currently looking for photos and videos of cats to use in the promotional video for the leading track "9lives" from the album. She wants to make it "the PV with the most cats in the world." You can check the song "9lives" on the special site for the project (push the button with the song title). The size of the photo must be less than 1 MB, and the length of the video is shorter than ten seconds or less than 100MB size. The application period is between January 27 and February 7. You can upload the files here. The PV will be bundled with the limited edition of the album.
The cat photos posted by Shokotan on her twitter account
Source: Netlab
(c)Sony Music Records Inc.