"Kikaider REBOOT" hits Japanese theaters on May 24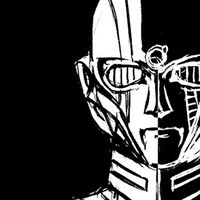 Toei officially announced at its 2014 lineup presentation today that Kikaider REBOOT, a live-action remake film of the 1972 tokusatsu TV series Jinzou Ningen Kikaider, is scheduled for Japanese release on May 24. The very successful 1972 series was created by Shotaro Ishinomori (Kamen Rider, Cyborg 009). It was followed by its direct sequel Kikaider 01 (1973), live-action spin-off film Jinzou Ningen Hakaider (1995), and anime remake series Kikaider: The Animation/Kikaider 01: The Animation (2000-2003).
Kikaider REBOOT is directed by 47-year-old Ten Shimoyama, who is known for his 2005 ninja action film SHINOBI-HEART UNDER BLADE- starring Joe Odagiri (Kamen Rider Kuuga). The protagonist Jiro/Kikaider is played by 20-year-old Jingi Irie (Jun Hoshide in the live-action film of Moshidora). It also has Aimi Satsukawa (as Mitsuko Komyoji?), Kazushige Nagashima, Ryuji Harada, and Hirotaro Honda in
the cast.
The story sets in Japan's near future. Jiro/Kikaider is created by Dr. Nobuhiko Komyoji who is the authority
on robot engineering and runs "ARK Project," using robots to solve the problems beyond human control.
After the mysterious death of Komyoji, Jiro gives battle to the project which starts going out of control.
Jingi Irie
Source: Cinema Today
© Ishimori Pro, Toei
© 2014 "Kikaider" Production Committee