Conservative group provoked by schedule change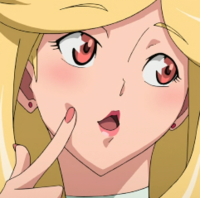 Cartoon Network's Adult Swim, the associate programming block of its anime Toonami line-up, has raised the ire of Parents Television Council, a pro-censorship group founded in 1995 by conservative activist L. Brent Bozell III, with a scheduling change that saw the mature audience line-up starting at 8 p.m., rather than 9.
"Parents beware: not all cartoons are created equal. And what's particularly dangerous about Cartoon Network and 'Adult Swim' is that the content changes from being kid-friendly to adult-oriented not with the click of a remote, but with the tick of the clock," said the council's president, Tim Winter in the organization's press release.
It continues
"Cartoon Network's 'Adult Swim' has a long history of marketing explicit animation to children. The network's announcement that it is moving this programming block to an even earlier hour when children are more likely to be in the audience is disturbing on a number of levels. The network claims that they're targeting adult males by moving 'Adult Swim' to an earlier hour, but in the process children are being thrown under the bus.
"Our own research on animated programming documents the troubling amount of sexual content airing on cartoons, and 'Adult Swim' in particular included some of the highest levels of explicit content. Also in our study, we found that Cartoon Network failed to use the TV ratings system to warn parents about sexual content, suggestive dialogue and explicit language 100 percent of the time.
Adult Swim has been very successful for Cartoon Network. For 2013, Adult Swim set ratings records for adults 18-34, 18-49 and men 18-34, according to preliminary data from Nielsen Media Research.
For the year, the Toonami block grew average delivery of all targeted demos by double digits, ranging between 39% and 44%.
------
Scott Green is editor and reporter for anime and manga at geek entertainment site Ain't It Cool News. Follow him on Twitter at @aicnanime.