Second film in trilogy set for this Summer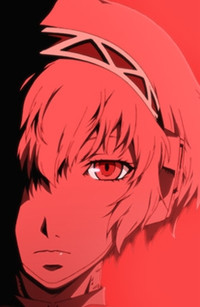 Ahead of the release of the first film on Blu-Ray and DVD in Japan, Aniplex has finally released the first trailer for the second film in the Persona 3 trilogy in Persona 3 The Movie #2: Midsummer Knight's Dream along with the new key art for the film. It's set for release early this Summer after the ending credits of the first film confirmed the second film.
Production staff for the second film will consist of AIC ASTA handling animation, Tahisa Tomoguchi handling direction, Jun Kamagi handling the script, Seiji Kishi as supervisor, Shoji Meguro handling music composition and Keisuke Watabe handling the dual roles of character designer and animation director. The game'sw cast will reprise their roles in the second film. The new trailer, found below features a new song by Lotus Juice called "Fate Is In Our Hands", which will be the theme for the second film.
via Gematsu
---
Humberto Saabedra is the Owner of AnimeNews.biz, Editor-in-Chief of PhoneNews.com and a part-time recording engineer. He can also be found musing on things (and Nico Robin) at @AnimeNewsdotbiz