In theaters May 16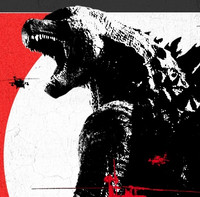 After months of tantalizing teasers and hints, Legendary Pictures has finally released the main preview for their upcoming US Godzilla flick. At two and a half minutes, this is the longest look at the highly anticipated reboot yet. The tone looks SERIOUS with nary a smile or "size does matter!" joke in sight; a creative decision that harkens directly back to the original Japanese Gojira from 1954. Admire the mass destruction and kaiju-riffic carnage below!
BONUS! Earlier this week, the UK's Empire movie magazine showed off a full reveal of the Big G himself for their upcoming limited edition cover. All hail…GODZILLA, KING OF THE MONSTERS!
---------
Patrick Macias is editor in chief of Crunchyroll News. He is also the editor of Otaku USA magazine. Check out his rather amazing Tumblr at japanesefashioninferno.tumblr.com.