Toru Furuya will not reprise his role as Seiya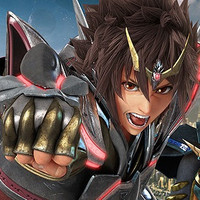 The official site for the highly-anticipated full CG film Saint Seiya: LEGEND of SANCTUARY today announced the voice cast for the five Bronze Saints (Seiya, Shiryu, Shun, Hyoga, Ikki). All of the cast are changed from the previous series, including Toru Furuya who is the original cast for Pegasus Seiya and currently voicing the character in the on-going TV anime series Saint Seiya Omega. He is replaced by 20-year-old voice actor Kaito Ishikawa.
The cast for Saint Seiya: LEGEND of SANCTUARY are:
Pegasus Seiya: Kaito Ishikawa (Ledo in Gargantia on the Verdurous Planet)
Dragon Shiryu: Kenji Akabane (Akira Souma in Meganebu!)
Cygnus Hyouga: Kensho Ono (Tetsuya Kuroko in Kuroko's Basketball)
Andromeda Shun: Nobuhiko Okamoto (Rin Okumura in Blue Exorcist)
Phoenix Ikki: Kenji Nojima (Sho Fukamachi in Bio Booster Armor Guyver)
The story of the film is based on the "Sanctuary Arc" in Masami Kurumada's original manga, which
mainly focuses on the battle between the Bronze Saint protagonists and the Gold Saints, the most
powerful Knights in Athena's army, through the 12 temples to save Athena who was shot with a golden
arrow. It is directed by Keiichi Sato (Tiger & Bunny, Asura) and written by Tomohiro Suzuki (Tiger & Bunny).
The original manga creator Kurumada serves as the executive producer. Toei Animation is planning to
release the film in Japan on June 21.
The poster visual
via: Comic Natalie
© Masami Kurumada/"Saint Seiya" Production Committee