Good Smile shows off Ryuko and Mako progress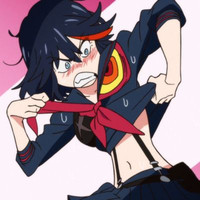 If you're dying to see what the Kill la Kill Nendoroids are going to look like, good news: pictures have popped up showing us some of the finer details for Ryuko's Nendoroid, as well as prototype pictures of Mako.
You can see that Senketsu has an interchangeable eye – one that looks more awake – and that the scissor blade has some sort of attachment. Ryuko also has the blade case on her back, which is a nice accessory.
No word yet on whether Mako will come with brass knuckles and a three star uniform. A girl can dream.
via Tomopop
-------
Amanda Rush is the Associate Editor for Ani.Me. You can pester her on Twitter or My Figure Collection.