Acknowling challenges and international interest, Madhouse will do its best to promote this project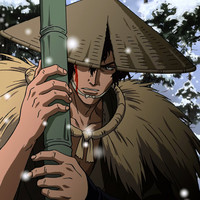 When Ninja Scroll director Yoshiaki Kawajiri visited Sakura-Con 2012, he told fans of the hit anime bloodbath that he planned a feature sequel and even produced a sizzle reel to attract investors. The problem is that while there are plenty in the USA who would love a Ninja Scroll follow-up, Japanese audiences, and more importantly, investors were largely indifferent. Madhouse CEO Hiroyuki Okada has laid out the situation in an English language post post.
It was the first time we picked up our project titled "Ninja Scroll Project begins!" on our official site (HP news) on the April 12th , 2012. This project is a sequel of the feature film "Ninja Scroll", a Madhouse work released in 1993, created by Director Yoshiaki Kawajiri.< LINK >
Then HP news in the year of the April 16th presented that a sneak peek of the new project was unveiled at a domestic special screening of "Ninja Scroll" event and that Director Kawajiri talked about the new project at a talk show. < LINK > Furthermore, we formally disclosed in HP news of the July 25th that the sneak peek was a part of three animated short films, "Ninja
Scroll BURST", a part of the new feature film. Those short films you can watch on youtube free.< LINK>
Since then we keep quiet for a while.
But time hasn't been freezing…
I'll tell you about it now.


On May 2013, a script for the feature film including "Ninja Scroll BURST" was completed by Director Yoshiaki Kawajiri. The tentative title was named "Ninja Scroll KOCHO". After some amendment through internal discussion, Director Kawajiri agreed on the revised script, then we decided to step forward.
On December 2013, he finally completed storyboards. I praised his tremendous work.
And now he has been drawing key animation.
Madhouse will do its best for promoting this project. "Ninja Scroll" was a smash hit in the U.S.A, so there are some candidates for financial supporters but no one in Japan has been found yet.
It is maybe because of it's low profile. It was not a big hit in Japan. Madhouse will, then, does its best for promoting by using any unconventional ways!

We will disclose a part of scripts and storyboards at Asagaya Madhouse, a small shop which will open in the suburbs of Tokyo in March. We will display "Ninja Scroll KOCHO" so that we could conduct passion of Director Kawajiri and that you could understand his vision of the "Ninja Scroll KOCHO"world. We also plan to have the world premier three animated full-short films of "Ninja Scroll BURST" in the shop.
We know this is challenge.
But we will step forward even a little.
Keep watch on Madhouse and "Ninja Scroll KOCHO"!
MADHOUSE INC. CEO/Hiroyuki Okada
------
Scott Green is editor and reporter for anime and manga at geek entertainment site Ain't It Cool News. Follow him on Twitter at @aicnanime.