"Outsoar the Rainbow" and "Days" recorded before the breakup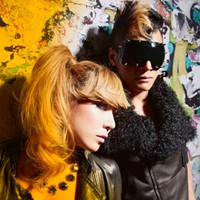 It was confirmed on March 1 that Initial D Final Stage, the final installment of the anime adaptation of Shuichi Shigeno's bestselling street car racing manga, will feature m.o.v.e's unpublished songs "Outsoar the Rainbow" and "Days" as the OP/ED theme songs. The unit consisted of yuri (singer) and motsu (rapper) broke up one year ago in March 2013. They were well-known for their contribution of theme songs for the Initial D anime series for a long time. Their most successful song was the 10th single in 2001 "Gamble Rumble," which was featured as the theme song for the Initial D:Third Stage film of the same year.
Both songs were recorded in autumn of 2012, before they made an announcement of the disband. The OP song "Outsoar the Rainbow" will be also used as the theme song for the forthcoming arcade game Initial D Arcade Stage 8 Infinity, and "Days" will be featured as the ED only in the fourth/final episode. The
official release of the songs is undecided. The first episode of Final Stage will be streamed on Animax's VOD
service "Animax Plus" on May 16.
m.o.v.e artist photo
Message video to announce the breakup in December 2012
"Best moves. ~and move goes on~" CM (their last best album)
"m.o.v.e THE LAST SHOW CHAMPAGNE FIGHT" CM (their last concert on March 16, 2013)
Source: BARKS
© 2013 avex marketing Inc.