The adaptation of Tsutomu Sato's light novel series takes the top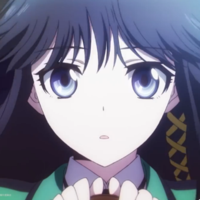 Charapedia, a Japanese anime curation site operated by Saitama-based company Egg Mode, has reported the result of their latest online survey "The most anticipated 2014 Spring TV anime by anime fans," which was conducted with 1,386 registered users between February 20 and 26. Check the top 20 titles below. Which series are you excited most for the next season?
1. The Irregular at Magic High School (720 votes)
© Aniplex Inc.
© Tsutomu Sato/KADOKAWA Media Works/Mahouka Koukou Production Committee
2. Love Live! School Idol Project Second Season (704 votes)
© 2013 Project Love Live!
3. Jojo's Bizarre Adventure Part III: Stardust Crusaders (692 votes)
© Hirohiko Araki & LUCKY LAND COMMUNICATIONS/Shueisha, Jojo's Bizarre Adventure SC Production Committee
4. Mekaku City Actors (594 votes)
© JIN/1st PLACE/Mekakushi-dan Anime Seisakubu
© KAGEROU PROJECT/1st PLACE
5. Haikyu!! (519 votes)
© Haruichi Furudate/Shueisha, "Haikyu!!" Production Committee
6. Date A Live II (491 votes)
© Koushi Tachibana, TSUNAKO/KADOKAWA Fujimi Shobou/"Date A Live II" Production Committee
7. Mushishi Zoku Shou (311 votes)
© Yuki Urushibara/Kodansha, Aniplex
8. Kanojo ga Flag wo Oraretara (297 votes)
© Touka Takei, Kodansha/Gaworare Production Committee
9. Gochumon wa Usagi Desuka? (260 votes)
© Koi/Houbunsha/Gochumon wa Seisakuiinkai Desuka?
10. FAIRY TAIL New Series (255 votes)
© Hiro Mashima, Kodansha/FAIRY TAIL Production Committee, TV Tokyo
11. Puchimas! Petit [email protected] Seocnd Season (219)
12. Black Bullet (177)
12. Bokura wa Minna Kawaisou (177)
14. No Game, No Life (159)
15. Kindaichi Case Files R (Returns) (158)
16. Keroro (152)
17. Isshukan Friends. (138)
18. Kamigami no Asobi (128)
19. Dragon Ball Kai Second Season (120)
20. Soul Eater Not! (96)
---
Male Top 10
1. The Irregular at Magic High School (663)
2. Love Live! School Idol Project Second Season (621)
3. Jojo's Bizarre Adventure Part III: Stardust Crusaders (542)
4. Date A Live II (449)
5. Kanojo ga Flag wo Oraretara (240)
6. Mekaku City Actors (239)
7. Puchimas! Petit [email protected] Seocnd Season (219)
8. Gochumon wa Usagi Desuka? (206)
9. Mushishi Zoku Shou (153)
10. Bokura wa Minna Kawaisou(140)
Female Top 10
1. Haikyu!!(432)
2. Mekaku City Actors (356)
3. FAIRY TAIL New Series (176)
4. Mushishi Zoku Shou (158)
5. Jojo's Bizarre Adventure Part III: Stardust Crusaders (150)
6. Kamigami no Asobi (128)
7. Isshukan Friends. (119)
8. Kindaichi Case Files R (Returns) (90)
9. Love Live! School Idol Project Second Season (83)
10. Black Bullet(81)
Source: press release