Their 8th single "black bullet" hits stores on May 14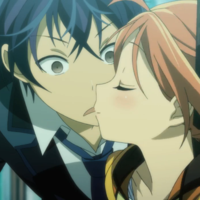 The second promotional video for the upcoming TV anime adaptation of Shiden Kanzaki's popular light novel series Black Bullet is now online. It features the OP song "black bullet" (no capital letters) performed by Japanese pop duo fripSide, who are well known for their A Certain Scientific Railgun theme songs such as "only my railgun," "future gazer," "way to answer," and their biggest hit song "sister's noise." "black bullet" will be released as their 8th single on May 14. The CD single also includes "pico scope -SACLA-," the theme song for the anime promotional video for the Mirai Koushi Harima SACLA (Future Photon Harima SACLA) PV.
The Black Bullet TV anime, which is produced by Kinema Citrus (Cøde:Breaker, Yuyushiki) in cooperation with a CG company Orange and directed by Masayuki Kojima (MASTER Keaton, MONSTER), is scheduled to premiere in Japan on April 8. The ED song "Tokohana" is performed
by Nagi Yanagi.
Black Bullet 2nd PV
1st PV
fripSide artist photo
"Mirai Koushi Harima SACLA" PV
(c) 2002-2013 p.m.works,Inc.