The game voice actors will reprise their roles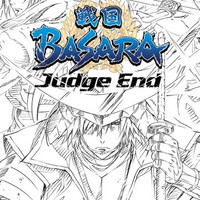 It was officially confirmed yesterday on March 16 that Sengoku Basara: Judge End, the latest TV anime adaptation of Capcom's video game series Sengoku Basara, is in the works. The widely popular franchise has already had two TV anime series in 2009 and 2010 with one feature film Sengoku Basara -The Last Party- in 2011. The latest PS3 game Sengoku Basara 4 was just released on January 23, 2014.
The story of Judge End is set in the Battle of Sekigahara, which was also told in the 2010 PS3/Wii game Sengoku Basara 3 (Sengoku Basara: Samurai Heroes). In the real history of Japan, it occured in 1600 as one of the most famous and fateful battles between the eastern and western armies to decide who would rule the whole country.
Judge End is animated by Telecom Animation (Muteki Kanban Musume, Z/X IGNITION) for the first time
for the franchise. The previous three were produced by Production I.G. The voice actors for the game
including Kazuya Nakai (Masamune Date), Souichiro Hoshi (Yukimura Sanada), Toru Okawa (Ieyasu
Tokugawa), and Tomokazu Seki (Mitsunari Ishida), will reprise their roles in the anime. It is scheduled
to be aired by Nihon TV sometime in this year. It is not mentioned yet whether it will be a series with
several episodes or one-shot TV special. More details may be revealed at Nihon TV's panel at Anime
Japan 2014 on March 22.
Teaser visual
Source: Inside
(c)CAPCOM/BASARA JE