Goes live "later this afternoon"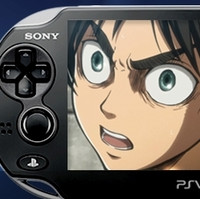 Finally! At long last! The Crunchyroll app for the PlayStation Vita System is being rolled out today and will be available shortly for watching massive amounts of anime and drama with! (Don't worry, we will update this post again when it is live...).
Don't believe us? Well, just go take a look at http://us.playstation.com/psvita/apps/ and look for the big familiar-looking-orange logo!
Per the official press release
Crunchyroll premium members can now watch their favorite Anime and Asian drama video content on their PS Vita system. Crunchyroll's streaming content service is also available on various game consoles, mobile devices, tablets, set-top boxes, connected TVs and more.
"Today, we are delighted to partner with PlayStation to bring Crunchyroll to the PS Vita system," said Rupert Chen, VP of Engineering at Crunchyroll. "Our company strives to deliver the best quality content for Anime and Asian drama fans whenever and wherever."
Chen believes that the PS Vita system is an especially suitable platform for Crunchyroll's streaming content service. "It's no secret that there is a strong crossover between Anime and gaming. We are pleased to give our audience another way to connect with their favorite shows on the go on a device that they already enjoy on a daily basis."
Oh, and I almost forgot to mention:
PS Vita system users can enjoy a special 30-day free trial of Crunchyroll premium membership at www.crunchyroll.com/psvita.
NOW GO DANCE TO A HOT DISCO BEAT IN THE STREET! CRUNCHYROLL APP ON PS VITA STARTING TODAY!