Haruma Miura to star in the movie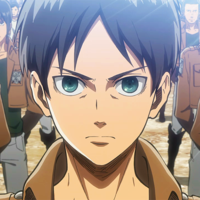 The actor to play Eren Yeager for the live-action Attack On Titan was announced on April 2nd in Japan. Haruma Miura, who is known as Shota Kazehaya in live-action Kimi No Todoke movie by anime fans will take on the main character role of the mega-hit manga and anime. Miura also voiced Yama in last year's Space Pirate Captain Harlock movie.
UPDATE: With further investigation, it is confirmed that the main actor to star in the film is Haruma Miura, but it is not determined that he will play Eren, nor has it been confirmed that Eren will be in the movie for that matter. Fan speculation still surrounds the original storyline. Source: AOL News

More details about the movie have yet to be revealed, however, the shoot location will include Hashima Island in Nagasaki, to recreate the devestated world of Attack On Titan. Hashima Island is also known as Gunkanjima and often used for photoshoots. The story of the live-action movie will be based on the manga but will include some original aspects and will be supervised by the author, Hajime Isoyama.
Source: Sanspo