Starts Sunday April 6th at 9:00 am Pacific Time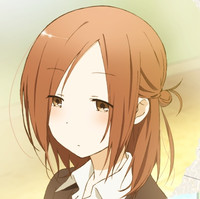 Mr. Sun has painted a new day with his golden brush, and that means more anime announcement for Crunchyroll's spring season. Soon, One Week Friends, based on the manga by Matcha Hazuki and animated by Brain's Base (Blood Lad), will begin streaming.
One Week Friends is set to broadcast every Sunday starting on April 6th at 9:00 am Pacific Time for its premium members, with free members able to watch one week later. More information can be found onable to watch one week later. More information can be found on www.crunchyroll.com/oneweekfriends.
Story and background
Based on the slice-of-life manga by Matcha Hazuki, One Week Friends tells the story of Yuki Hase, a high schooler who notices that one of his classmates, Kaori Fujimiya, is always alone. After approaching her, Kaori rejects him saying that she loses every memory of her friends each week. Unwilling to give up, Yuki continues to try and befriend Kaori every week.
Yoshitaka Yamaya skillfully portrays Yuki's earnestness while Sora Amamiya expresses the deepness of Kaori's heart with much anticipation. The duo play at the heart stings of the viewers in this anime.
One Week Friends will be available to Crunchyroll's audience in the following territories: USA, Canada.
---------
Patrick Macias is editor in chief of Crunchyroll News. He is also the editor of Otaku USA magazine. Check out his rather astonishing Tumblr at japanesefashioninferno.tumblr.com.