Time Out polls luminaries about their top animated movies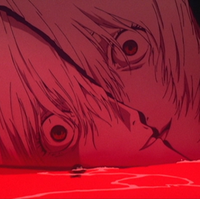 Time Out New York has consulted an impressive field of animation luminaries to construct a list of the medium's 100 best movies. Akira was named frequently. As were the movies of Studio Ghibli and Hayao Miyazaki in particular. A few named the works of Satoshi Kon. Masaaki Yuasa's Mind Game also got mutliple nods. However, the real interesting inclusion is Fantastic Mr. Fox director Wes Anderson's selection of End of Evangelion.
Anderson's picks included (in alphabetical order):
Akira
The Iron Giant
Neon Genesis Evangelion: The End of Evangelion
101 Dalmatians
Only Yesterday
Porco Rosso
Princess Mononoke
The Secret of NIMH
Spirited Away
Watership Down
Given how frequently critics have compared his movies to doll houses, maybe it needs to be said...
And, he wasn't alone. Some of the other picks that were interesting, not just naming the familiar Miyazaki classics, include...
London-based artist and animator David Blandy had a deep anime selection:
My Neighbor Totoro
Only Yesterday
Akira
Fantastic Planet
The Rescuers
Toy Story 2
The Secret World of Arrietty
Fist of the North Star
Barefoot Gen
The Jungle Book
"My Neighbor Totoro is a childhood fantasy of cat buses and flying monsters, twisting together Shinto, folktales and children trying to cope with an absent mother. I could have chosen ten Studio Ghibli films and it'd still be a great list. Only Yesterday is a beautiful and understated Studio Ghibli film directed by Isao Takahata. It reminds me of a piece of French New Wave, a contemporary woman's reminiscences about childhood set against her present life, which gains extra resonance through the fact that it is animated. Every gesture and glance is so orchestrated, yet looks so natural. Akira was the monster that made me realize that all the animation I'd loved as a child was Japanese: Ulysses 31, The Mysterious Cities of Gold, ThunderCats…"
Experimental artist/animator Lilli Carré named:
Consuming Spirits
Fantastic Planet
The Adventures of Prince Achmed
Spirited Away
Grave of the Fireflies
Heaven and Earth Magic
Akira
Conspirators of Pleasure
Fehérlófia
Perfect Blue
Oscar winning Dutch animator/illustrator Michael Dudok de Wit chose:
Bambi
Fantasia
Grave of the Fireflies
The Jungle Book
A Letter to Momo
My Neighbors the Yamadas
My Neighbor Totoro
The Nightmare Before Christmas
Spirited Away
Yellow Submarine
Geek favorite H.R. Giger named:
Chicken Run
Fantasia
Finding Nemo
Fritz the Cat
Heavy Metal
The Nightmare Before Christmas
Pinocchio
Spirited Away
Watership Down
Yellow Submarine
French indie animator Pierre-Luc Granjon named:
Spirited Away
Little Otik
Princess Mononoke
Tokyo Godfathers
The King and the Mockingbird
The Iron Giant
Kirikou and the Sorceress
Summer Days with Coo
Waltz with Bashir
The Triplets of Belleville
Robot Chicken's Seth Green was surprisingly mainstream in his picks:
Akira
The Iron Giant
The LEGO Movie
ParaNorman
South Park: Bigger, Longer & Uncut
Tangled
Toy Story 3
Wall-E
Who Framed Roger Rabbit
Wreck-It Ralph
3D animator/music video director David O'Reilly picked:
Mind Game
Neon Genesis Evangelion: The End of Evangelion
It's Such a Beautiful Day
Akira
Fantasia
Perfect Blue
Paprika
Little Prince and the Eight Headed Dragon
Up
Indie animator Bill Plympton also got in a Mind Game nod:
Mind Game
Yellow Submarine
Dumbo
How to Train Your Dragon
Toy Story 3
Song of the South
Bambi
Ernest & Celestine
Idiots and Angels
I Married a Strange Person!
Journalist Alex Dudok de Wit named:
Alice
Grave of the Fireflies
The Jungle Book
Kirikou and the Sorceress
Mind Game
My Neighbor Totoro
The Prince of Egypt
The King and the Mockingbird
Waltz with Bashir
When the Wind Blows
Variety's Peter Labuza had:
Waking Life
Spirited Away
Snow White and the Seven Dwarfs
The Iron Giant
Waltz With Bashir
Finding Nemo
It's Such a Beautiful Day
Chicken Run
The Triplets of Belleville
Momotaro's Divine Sea Warriors
Andrew Osmond, who has written on Hayao Miyazaki and Satoshi Kon, picked:
Bambi
Beauty and the Beast
Castle in the Sky
Fantasia
Grave of the Fireflies
The Incredibles
Kiki's Delivery Service
The King and the Mockingbird
Night on the Galactic Railroad
Movie writer Tasha Robinson, who has covered anime, selected:
The Incredibles
Charlotte's Web
Akira
Spirited Away
The Jungle Book
The Iron Giant
My Neighbor Totoro
Kirikou and the Sorceress
The Castle Of Cagliostro
The Triplets Of Belleville
Time Out's Keith Uhlich named:
Neon Genesis Evangelion: The End of Evangelion
Looney Tunes: Back in Action
Batman: Mask of the Phantasm
Ghost in the Shell 2: Innocence
The Adventures of Tintin
Sita Sings the Blues
The Iron Giant
The Triplets of Belleville
Who Framed Roger Rabbit
Winnie the Pooh
Otaku News' Joe Curzon had:
My Neighbor Totoro
Kiki's Delivery Service
Paprika
Tokyo Godfathers
Cowboy Bebop: The Movie
The Girl Who Leapt Through Time
Mai Mai Miracle
Akira
Evangelion: 1.0: You Are (Not) Alone
Ghost in the Shell
Ghibli Blog's Daniel Thomas MacInnes named:
Only Yesterday
Whisper of the Heart
Fantasia
Pinocchio
The Great Adventure of Horus, Prince of the Sun
Princess Mononoke
Gauche the Cellist
Night on the Galactic Railroad
Yellow Submarine
Waking Life
Anime Encylopedia's Helen McCarthy selected:
My Neighbor Totoro
Sleeping Beauty
Porco Rosso
Tokyo Godfathers
The Incredibles
Pom Poko
Lilo & Stitch
King Kong
Summer Wars
Japanese Cinema writer Jasper Sharp picked:
Ghost in the Shell 2: Innocence
Up
Mind Game
Grave of the Fireflies
The Book of the Dead
Coraline
Whisper of the Heart
Watership Down
The Iron Giant
Fantastic Planet
J-Pop Foundation's Niels Viveen selection included:
Spirited Away
Ghost in the Shell
My Neighbor Totoro
Whisper of the Heart
Yona Yona Penguin
Oblivion Island
The Wind Rises
Porco Rosso
Toy Story
Snow White and the Seven Dwarfs
Jerry Beck, who was instrumental in bringing a number of classic anime releases to North America named:
Dumbo
Akira
The Incredibles
The Iron Giant
Aladdin
The Thief and the Cobbler
Kung Fu Panda
Fantastic Mr. Fox
My Neighbor Totoro
Yellow Submarine
Anime in the final list included
99 Millennium Actress
97 Perfect Blue
96 Nausicaä of the Valley of the Wind
94 Night on the Galactic Railroad
84 Castle in the Sky
83 Ghost in the Shell
75 Paprika
73 Ghost in the Shell 2: Innocence
70 Pom Poko
69 Porco Rosso
65 End of Evangelion
61 Only Yesterday
60 Kiki's Delivery Service
55 Whisper of the Heart
53 Mind Game
52 Tokyo Godfathers
48 Castle of Cagliostro
28 Princess Mononoke
15 Grave of Fireflies
14 Akira
3 My Neighbor Totoro
2 Spirited Away