Stylish, retro, and downright disturbing... all with a great soundtrack!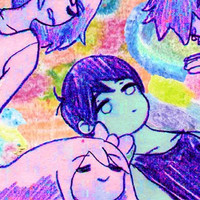 I'm kind of a hard sell when it comes to Kickstarter games. Every now and then something like CLANG or Mighty No. 9 will come along that really gets me excited for the kind of creativity and focus that smaller titles can accomplish, but that's not always the case. On the surface, OMORI looks like a by-the-numbers JRPG thrown together in RPG Maker, but underneath that, it's so much more. Check the trailer!
I'm gonna have that song stuck in my head for a while. Be sure to check out the game's Kickstarter page to check out more tunes from the game's great soundtrack, as well as some background on OMORI's development! I dunno about you, but I'm looking forward to giving this one a shot--what about you? Sound off in the comments and let us know what you think!