Breaking the record of "Finding Nemo" in 2003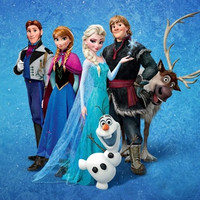 Walt Disney Animation Studios' 3DCG musical fantasy film Frozen has earned 11,158,661,700 yen (about US$109,000,000) with 9,025,062 tickets sales in the Japanese box office since its opening on March 14 and has become the most successful foreign animation film in history. The previous record holder was Pixar's 2003 film Finding Nemo which earned 11,000,000,000 yen.
According to Walt Disney Studio Japan, the film will soon break the record of the company's biggest money-making film Armageddon (1998), 13,500,000,000 yen, and it is possible enough to reach the record of Avatar (2009) in Japan, 15,600,000,000 yen. The Japanese box office record was 30,400,000,000 yen earned by Hayao Miyazaki's Spirited Away in 2001.
In Japan, it is titled as Ana to Yuki no Jyoou (Anna and the Snow Queen). The two protagonist sisters,
Princess Anna of Arendelle is voiced by Aayaka Kanda and Elsa the Snow Queen of Arendelle is by Takako
Matsu in the Japanese version. Check the Japanese "Let It Go" sung by Matsu below.
"Let It Go" Takako Matsu ver.
"Frozen" Japanese edition trailer
Source: Cinema Today
(C) 2014 Disney. All Rights Reserved.