Fumika Shimizu (Kamen Rider Fourze) plays the main heroine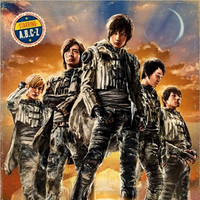 A.B.C-Z, five-member boys idol group belongs to Johnny & Associates, will star in an upcoming hero action TV drama series Magical Boy Cherry's, which is scheduled to start on TV Tokyo on June 21. The group was formally formed in 2008 and this is the first TV drama for them to play leading roles. They are well-known for their thrilling acrobatic performances on stage (A.B.C stands for Acrobat Boys Club).
In this TV drama, the members play a Super Sentai-like hero group who can use various magical powers to save the world under one condition: they have to keep their virginity. 19-year-old Fumika Shimizu, who previously performed in Kamen Rider Fourze as Yuki Jojima, play the main heroine Kasumi Inoue.
Main visual
Fumika Shimizu as Kasumi Inoue
Source: Natalie
© TV Tokyo/Shochiku/"Magical Boy Cherry's" Production Committee