Retirement? International tour? Marriage?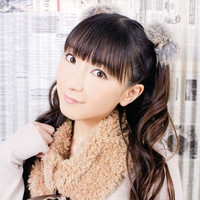 The official site for popular anime voice actress Yui Horie has announced that she will make an important announcement on May 20. The press conference will be live-broadcasted on Nico Nico Nama Housou's "Washi-Sta ~Igai to Omoshiroi Bangumi~" at 21:00 of the day (JST).
No details have been revealed yet, but considering the fact the news program is produced by her record label Starchild, the announcement may be music-related, like her new tour (international one?), or new single/album. But some of her fans are speculating if the announcement is for her retirement from professional career, or even for her marriage. Many remember that a voice actress Yuko Gibu, who was best known as the voice of Maon Sakurada in Tamayura and Waon Nishijima in Suite PreCure♪, actually announced her marriage at the press conference on Nico Nico Nama Housou in March 2014.
Yui Horie was born in Tokyo on September 20, 1976. She learned voice acting at talent agency Artsvision's
training school Nihon Narration Engi Kenkyujo from 1995 to 1996 and made her professional debut as a voice
actress for Nasty in Sega Saturn game Voice Fantasia in 1997. Her early popular roles were Multi in To Heart,
Naru Narusegawa in Love Hina, Tohru Honda in Fruits Basket, and Sakuya in Sister Princess. She is currently
voicing Kisara Tendo in Black Bullet and Charle in Fairy Tail. She also released her latest/17th single "The
World's End" on March 12, 2014.
Yui Horie © King Records
17th single "The World's End" PV
via: BARKS