It's got lots of females in animal prints, vivid colors and even some cat ears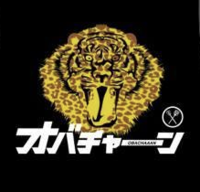 Osaka, a Japanese city with a rich history and a different appeal from rest of Japan has a great reputation for food, but it also has something else to offer. The recent wave of idol group popularity in Japan caught up and now there is an idol group featuring Osaka Obachan members called Obachaaan. Osaka Obachan translates to "old ladies in Osaka" and they are famous for their loud mouth, flashy outfits often including some animal prints and lots of hospitality. Watch their second single, Obareggae to clear away all of your worries before the weekend.
Watch out cougars, Obachaaan is coming! They may shock you visually at first, but with their wit and their hilariously positive outlook in life, it'll give you a brighter look at tomorrow.
Here are the lyrics translation found at the YouTube page:
Ladies and gentlemen, we've kept you waiting.
I just wonder who's really waiting.
We've come back here!
I heard this song is called "OBAREGGAE".
What the heck!
I don't know, but we just sing it loud!

It's a good day today. My perm is also in good condition.
Let's put on my favorite animal print jacket and hang around!
OBACHAN goes down the street on their favorite bicycle.
OBACHAN arrives at the supermarket with the impossibly noisy braking sound.
Hey bro, I know it's already 6:00pm. It's time to get the 50% off coupon here!
Hey, this deli should also be 50% off, right?
You know what? I will buy more groceries, so you give me another coupon, OK?

OBA OBA OBA OBACHAAAAN

It's a good day today. I look great with makeup.
In our mind we're still teenagers. We'd always like to be CUTE!
Everyone lives a hard life.
I know all you have some worries in your own life.
But look at this ugly face! Even I live in this world with a smile!
My worry is that I don't really have any special worries.
Be positive and sing it loud!
Then, you'll feel good, won't you? You can also be the sun of Osaka!

OBA OBA OBA OBACHAAAAN

The cheaper they can get discounts, the more they get high.
The store manager struggles, but these old ladies keep pushing him.
They talk with a really loud voice, and are unstoppable.
Unbelievably ugly smiles, yet always smile. That's the sun of Osaka.

OBA OBA OBA OBACHAAAAN.....
To like their Facebook page, click here!