Breaking the record of James Cameron's "Avatar" in 2009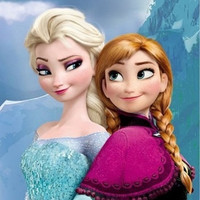 Walt Disney Animation Studios' 3DCG musical fantasy film Frozen has still been on the top of the Japanese box office. Since its opening on March 14, it has approximately earned 15,900,000,000 yen (US$156,000,000) with 12,650,000 tickets sales by May 6, and has become the most successful 3D film at the box office history in Japan. The previous record holder was James Cameron's 2009 film Avatar which earned 15,600,000,000 yen.
Frozen is now ranked in the 8th place in the all-time Japanese box office ranking, following the 7th's Harry Potter and the Chamber of Secrets (17,300,000,000 yen/2002). It has already earned more than Michael Bay's 1998 film Armageddon (13,500,000,000 yen/Walt Disney Studio Japan's previous biggest money-making film), and Hayao Miyazaki's 2008 anime film Ponyo (15,500,000,000 yen). If the film keeps its momentum, it could exceed the 20 billion yen mark soon.
"Frozen" Japanese edition trailer
The Japanese poster
Source: Mantan Web
(C) 2014 Disney. All Rights Reserved.