Mamoru Miyano voices the protagonist Saburo in the anime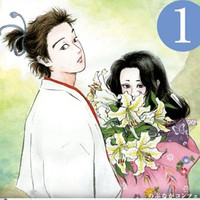 It is officially announced in Japan today on May 8 that a TV anime adaptation and live-action adaptation TV drama with feature film of Ayumi Ishii's historical manga Nobunaga Concerto are in the works as Fuji TV's 55th anniversary project. The manga has been serialized in Shogakukan's Monthly Shonen Sunday (aka Gessan) since 2009 and the latest 10th tankobon will be released on May 12. The story focuses on an ordinary high school boy Saburo who unexpectedly time travels to 1549 in the sengoku period (the age of civil wars) of Japan. He encounters the real Nobunaga Oda, one of the major daimyos during the period, and is asked to live a life as Nobunaga instead of himself who is very sickly.
31-year-old actor Shun Oguri, who also plays Arsène Lupin III in the upcoming live-action adaptation film
of Lupin the Third to be released on August 30, is cast as the protagonist Saburo and Nobunaga Oda in
the live-actions, while popular voice actor Mamoru Miyano (Light Yagami in Death Note, Rin Matsuoka in Free!)
voices the character in the anime. The TV anime is directed by a CG creator Yusuke Fujikawa (The Skull Man
Yami No Joshou), and is set for July, then followed by the live-action TV drama in October, a feature film afterwards.
The voice cast for the TV anime:
Saburo: Mamoru Miyano
Nobunaga Oda: Yuuki Kaji
Kichou: Nana Mizuki
Tokichiro Kinoshita: Yuuichi Nakamura
Oichi: Aoi Yuki
Tsuneoki Ikeda: Kazuyuki Okitsu
Katsuie Shibata: Rikiya Koyama
Toshiie Maeda: Shintaro Asanuma
Narimasa Sassa: Kenta Miyake
Nagahide Tanba: Shinya Takahashi
Sawahiko: Kenichi Ogata
Ieyasu Tokugawa: Jun Fukuyama
Hanbee Takenaka: Takahiro Sakurai
Nagamasa Asai: Ryohei Kimura
Yoshinari Mori: Ryo Sugizaki
Nagayoshi Mori: Hiroyuki Yoshino
Ranmaru Mori: Ayumu Murase
Yoshiaki Ashikaga: Tomokazu Sugita
Hisahide Matsunaga: Takaya Kuroda
Nobuyuki Oda: Kouki Uchiyama
Masahide Hirate: Motomu Kiyokawa
Dousan Saito: Yosuke Akimoto
Narration: Shun Oguri
The cover of the manga tankobon volume 1
via: Comic Natalie
© Ayumi Ishii/Shogakukan Inc.