"REINCARNATION" hits Japanese stores on July 23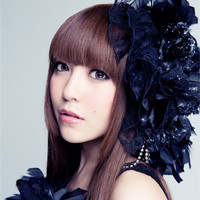 Japanese anison singer Maon Kurosaki has announced that she will release "REINCARNATION," a tribute album for Kohei Azano's light novel series Tokyo Ravens and its TV anime adaptation on July 23. It will also be as her 3rd full album following the 1st "Butterfly Effect" (November 2011) and 2nd "VERTICAL HORIZON" (April 2013). Her 6th single "X-encounter," which was released on November 6, 2013, was featured as the OP theme for the TV anime.
Kurosaki teams up with Kazuya Takase (I've) who was the composer of "X-encounter," and Maiko Iuchi, the soundtrack composer for the TV anime, for the 10-song album. The first limited edition comes with a newly-produced promotional video featuring the anime characters. Masashi Ishihama, who animated the OP of the TV anime, produces the PV for her.
"X-encounter" short PV
Live digest video
"X-encounter" limited edition CD jacket
Regular edition CD jacket
via: BARKS
© Universal Studios