Plus a new Miku Nendoroid tease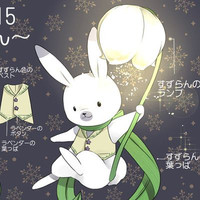 Are you ready for a new reigning Snow Miku? Kahotan announced the winners of the 2015 Snow Miku contest, after narrowing the finalists down to eight "Plant Life in Hokkaido's Winter" themed designs.
These were the finalists for Miku and her companion, Rabit Yukine:
And the winner is Miku #4 and Rabit Yukine #3.
The entry for Miku's winning artist, Taran, also included artwork for non-chibi Miku (keep in mind, this Miku will also be a figma).
This is how the votes broke down:
We also got a little advance peek at a new Miku Nendoroid during the broadcast yesterday:
Not a whole lot of details on this Miku yet, so stay tuned.
An awful lot of commenters were rooting for #2 - what do you think of the winners? Sound off in the comments!
Via Plastikitty, MFC