Figure due out in September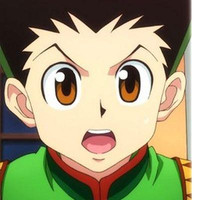 If you're a big fan of the Hunter x Hunter manga, you'll know why Bandai wanted to make a Gon figure that's a little more grown-up than his normal look. And though the transformation was dramatic in the manga, the figure is definately on the hilarious side.
Have a look:
Bandai teased the figure with a countdown.
He's nearly 17 inches tall, costs 3,178 yen and is due out in September. Do you need him for your collection? Having a hard time trying to figure out where to display a foot of figurine hair? Sound off in the comments!