New figma shows off Homura's look at the end of the film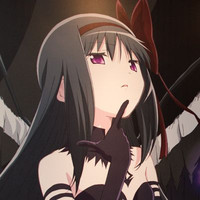 Exciting news for Madoka Magica fans and figure collectors - Homura is getting another figma based off the big finish to Rebellion Story. Not so exciting news? This one might be a little harder to get your hands on. Akuma Homura is heading to a figma, but she's going to be an Aniplex exclusive which means she's going to have a higher price tag than figma fans would like, and might be hard to get hold of.
Here are the pictures:
Of course, there's also the fantastic Devil Homura figure due out in December.
With any luck, that also means a Nendoroid is on the way.
What do you think? Do you need her to complete your collection? Not looking forward to another pricey Aniplex exclusive? Sound off in the comments!