24th single "Replica" hits stores August 20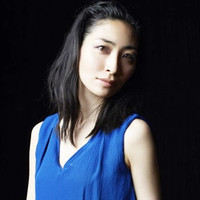 It was confirmed yesterday that 34-year-old anime voice actress/singer Maaya Sakamoto will sing "Replica," the second OP song for the ongoing TV anime M3 the dark metal directed by Junichi Sato (Sailor Moon, ARIA). The first OP song "Re:REMEMBER" was performed by May'n and released as her 10th single on June 18.
"Replica" is composed/arranged by four-member Japanese rock androp's vocalist/guitarist Takahito Uchisawa with Sakamoto's own lyrics. It will be released as her 24th single in Japan on August 20. She previously collaborated with a Japanese alternative rock band "the band apart" for her 23rd single "Be mine!" (Sekai Seifuku ~ Bouryaku no Zvezda OP). It was released as a double A-side single with "SAVED." (Inari, Konkon, Koi Iroha ED) and became a solid hit for her taking a 7th place in the Oricon weekly single ranking.
Maaya Sakamoto © FlyingDog, Inc.
"Be mine!" short PV
via: Natalie