An early look at the cover for "Comic News" has confirmed the clues that an adaptation of Yusei Matsui's "Shonen Jump" hit is on the way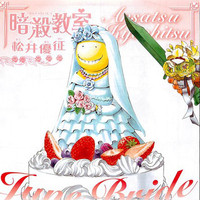 An early look at the cover for Comic News has confirmed the clues that an adaptation of Yusei Matsui's Shonen Jump hit Assassination Classroom is on the way. The anime is set to air on Fuji TV in 2015, lining up nicely to maybe take over the Dragon Ball Z Kai block when the Buu Arc ends in March. Additionally, a live-action movie is being developed.
A special about a field trip to historic Kyoto was produced for this fall's Jump Super Anime Tour 2013.
Cast for that included:
Korosensei (voiced by Masaya Onosaka in an earlier voice comic/vomic) - the super fast alien homeroom teacher - Tomokazu Seki (Fate's Gilgamesh)
Nagisa Shiota ( Nozomi Yamamoto in vomic) - weak, small student, who happens to be extremely talented, especially in the ability to hide his bloodlust -Nao Tōyama (World God Only Knows's Kanon)
Kaede Kayano (Yō Taichi in the vomic) - Nagisa's friend, who displays little talent, but lots of anger when large chested women challenge her sex appeal - Ayana Taketatsu (Oreimo's Kirino)
Karma Akabane ( Nobunaga Shimazaki in the vomic ) - rebellious student, regarded as the strongest in the class - Nobuhiko Okamoto (Index/Railgun's Accelerator )
Tomohito Sugino (not in vomic) - baseball playing friend/classmate of Nagisa - Yūtarō Honj (Eureka 7 AO's Ao Fukai)

Yukiko Kanzaki (not in vomic) - lady like perfect student who spent time looking a bit rougher and hanging out in arcades- Rina Satou (Railgun's Mikoto Misaka)

Tadaomi Karasuma (Kōsuke Toriumi in vomic) - Ministry of Defense official turned assistant and PE teacher - Junichi Suwabe (Kuroko's Basketball's Daiki Aomine)

Irina "Bitch Teacher" Jelavić (Masumi Asano in vomic) - hit woman turned foreign language and seduction teacher - Yui Horie (Monogatari's Tsubasa Hanekawa)

Red Eye (not in vomic) - a sniper working outside the classroom - Shinichiro Miki (Bleach's Urahara Kisuke)
Earlier vomic
Viz has a release of the series planned:
ASSASSINATION CLASSROOM · Rated 'T+' For Older Teens ·
MSRP: $9.99 U.S. / $12.99 CAN · Print & Digital Available December 2014
A humorous and action-packed story about a class of misfits who are trying to kill their new teacher – an alien octopus with bizarre powers and super strength! The teacher has just destroyed the moon and is threatening to destroy the earth – unless his students can destroy him first. What makes things more complicated is that he's the best teacher they've ever had! The bimonthly ongoing series will also be available digitally.
------
Scott Green is editor and reporter for anime and manga at geek entertainment site Ain't It Cool News. Follow him on Twitter at @aicnanime.