Se llamará "Sidonia no Kishi: Dai-kyu Wakusei Seneki".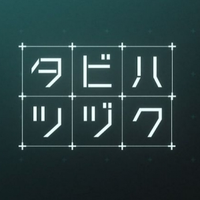 En el episodio final de la adaptación televisiva animada del manga Knights of Sidonia de Tsutomu Nihei se ha anunciado que habrá una segunda temporada llamada Sidonia no Kishi: Dai-kyu Wakusei Seneki (Knights of Sidonia: War of the Ninth Planet). En el teaser mostrado para realizar el anuncio se añadía que se celebrará un evento "premium" el próximo 23 de noviembre en el cual se emitirán los dos primeros episodios de la nueva temporada.
El equipo principal de la serie, que daba comienzo el pasado abril, ha sido:
Director: Kobun Shizuno
Co-director: Hiroyuki Seshita
Guionista y supervisor de guiones: Sadayuki Mirai (Steamboy, Millenium Actress)
Diseño de producción: Naoya Tanaka (La princesa Mononoke)
Director de arte: Mitsunori Kataama (El castillo ambulante)
Supervisor de CG: Masayuki Uemoto (Casshern, Transformers: Prime)
Diseño de personajes: Yuki Moriyama (Street Fighter x Tekken)
Producción de animación: Polygon Pictures
Producción: KOS Production Committee


La historia se desarrolla tras la marcha de los humanos de la Tierra debido a una invasión extraterrestre a manos de unas criaturas conocidas como los Gauna. Los humanos viajan por el espacio en enormes naves mientras los Gauna continúan persiguiéndoles. La cultura humana sigue desarrollándose, y la gente comienza a pelear contra los Gauna con unos robots gigantes a los que llaman Morito (guardianes). Un joven llamado Nagate Tanikaze entrena como piloto de Morito a bordo de la nave Sidonia, donde defenderá a su gente de los ataques de los Gauna.


Fuente: MAL