Sentai announces 7 Summer 2014 titles, new boxsets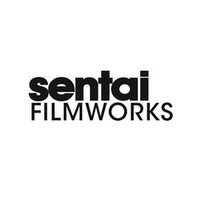 Sentai Filmworks held its annual Anime Expo panel earlier today and had plenty of new announcements to share, both in terms of new licenses and new releases of catalog titles. To start with, they announced 7 of the current Summer shows as new licenses and are listed below:
Argevollen
Blue Spring Ride (Ao Haru Ride)
Glasslip
Invaders of the Rokujoma
Rail Wars!
Sabagebu! -Survival Game Club-
Akame ga Kiru
In addition, Sentai also announced additional acquisitions in NouCome, Yuisibu and Chaika -The Coffin Princess while announcing limited edition boxsets for Highschool of the Dead, Beyond The Boundary and Love Chuunibyou and Other Delusions. Finally, Log Horizon, Stella Class C3, Tari Tari and Natsuyuki Rendevous round out the November release slate. However, after the announcements, Sentai did confirm that it would not include the Director's Cut of the Gatchaman CROWDS finale in the forthcoming home video release of the series set for this September.
With all of that said, anyone looking forward to owning the above shows or buying the new boxsets later this year?
---
Humberto Saabedra is the Owner of AnimeNews.biz, Editor-in-Chief of PhoneNews.com and a part-time recording engineer. He can also be found musing on things (and Nico Robin) at @AnimeNewsdotbiz