"Psycho-Pass," "Sengoku Basara: Judge End," "Barakamon" and "Black Butler" to be simulcast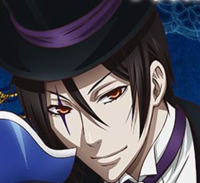 At this weekend's Anime Explo, FUNimation announced that they will be filling out their summer simulcast line-up with Psycho-Pass, Sengoku Basara: Judge End, Barakamon and Black Butler. They also had news about their home video releases of A Certain Magical Index/Scientific Railgun and One Piece Film Z.
PSYCHO-PASS Extended Edition
First episode will launch on Thursday 7/10 at 12:40pm CT and will stream weekly at Thursdays at 12:20pm CT on funimation.com/psycho-pass.
synopsis:


The Extended Edition of this sci-fi thriller features all new footage that takes you deeper into a world where justice is dispensed from the barrel of a gun. In the future, Detectives work in teams made up of Enforcers and Inspectors. Enforcers take out the bad guys, and Inspectors make sure their partners don't cross the line. The equalizer in the war on thugs is the Dominator, a weapon that can tell when citizens are about to turn criminal.




FUNimation also announced the simulcast and home video rights for PSYCHO-PASS 2. Season 2 will begin streaming this fall.


FUNimarion has the simulcast and home video rights for Sengoku Basara: Judge End. The series will stream on our site Saturdays at 12:05pm CT. You can find more information on http://funimation.com/sengoku-basara-samurai-kings



synopsis:


Get ready for the hacking, slashing battle of a lifetime in the third season of the legendarily violent Sengoku Basara franchise. Based on the best-selling video games, the third installment of this action-packed anime revolves around one massive battle featuring mechanized samurai, mystical ninja, gun-toting warriors, and a blinding array of deadly special moves!
They also have simulcast and home video rights for Barakamon. Streaming date to be announced.
synopsis:

An aspiring artist's world is about to be turned upside down.



Seishu exiles himself to a small island to rediscover his passion as a calligrapher after violently attacking one of his most vocal critics. While the Goto Islands appear to be a tranquil paradise on the surface, this young mapmaker soon learns that wacky neighbors and hyperactive children just might provide him the sense of humor he needs on his journey towards self-discovery.



Based on the popular manga series comes a tale of finding inspiration in the most hilarious and unlikely of places.
Finally, they have the simulcast and home video rights for Black Butler Book of Circus.The first episode will launch on Thursday, July 10th at 2:50pm CT and will then stream weekly on Thursdays at 2:20pm CT.



synopsis:

In Victorian London, the breathtaking performances of the Noah's Ark Circus have captured the attention of people all across the city. But the spell of magic and wonderment woven under the big top is not without consequences. Children have suddenly begun to vanish, and some suspect these mysterious performers are responsible. In an attempt to get to the bottom of these disturbing disappearances, the dashing duo of demon butler, Sebastian Michaelis, and his young master, Ciel Phantomhive, will infiltrate the circus and uncover whatever darkness may lie at its core!


They also updated their Raildex home video plans.
A Certain Magical Index and A Certain Scientific Railgun series are coming to Blu-ray. A Certain Magical Index (Season 1) on Blu-ray/DVD Combo in late fall, and A Certain Scientific Railgun (Season 1) in winter.



A Certain Magical Index II, Part One will be released on Blu-ray/DVD Combo this October. Part Two and the movie, The Miracle of Endymion, will be releasing in late fall/early winter respectively.
After screening a Bayonetta: Bloody Fate preview, they announced that the English dub cast for the anime movie includes:
CHARACTER – ACTOR

BAYONETTA – Hellena Taylor
JEANNE – Grey DeLisle
LUKA – Yuri Lowenthal
BALDER – Grant Albrecht
RODIN – Dave Fennoy
ENZO – John Kassir
NARRATOR – Richard Epcar



synopsis:



Based on the best-selling franchise, this pulse-pounding feature length anime shows you a side of Bayonetta you've never seen before! Twenty years after her awakening, the hottest witch in gaming history is still searching for clues that could help unravel the mysteries of her dark past. Aided in her quest by the clandestine weapon smith Rodin – and his deadly creations: Scarborough Fair – Bayonetta continues to leave a trail of angel corpses in her irresistible wake. Her search for answers leads to encounters with a mysterious – and eerily familiar – little girl, a vengeance-obsessed journalist, and a deadly white-haired beauty that seems to know more about Bayonetta than the witch herself. Fans of the franchise won't want to miss this chance to see their favorite fantasy come to life in a killer flick packed with mind-blowing action and scandalous scenes of seduction!


Finally, they announced the One Piece Film Z English dub cast. The movie releases on Blu-ray/DVD Combo and DVD on 9/30.



synopsis:


Get ready for latest, full-length feature film in the on-going, pirate epic, One Piece.



Said to be comparable to the Ancient Weapons of old, the Marines' trump card, the "Dyna Stones," have suddenly been stolen by a group of renegade vigilantes. The terrifyingly powerful man responsible, former Marine Admiral "Z", now stands in the path of Luffy and his Straw Hat Pirates. Can the Straw Hats defeat "Z" and his crew, or will the New World meet its end at the hands of this mad man?


CHARACTER – ACTOR
LUFFY Colleen Clinkenbeard
NAMI / YOUNG NAMI Luci Christian
USOPP Sonny Strait
SANJI Eric Vale
ZORO Christopher R. Sabat
CHOPPER / YOUNG CHOPPER Brina Palencia
ROBIN Stephanie Young
FRANKY Patrick Seitz
BROOK Ian Sinclair
Z Jeremy Schwartz
AIN Lauren Landa
BINS Matt Mercer
GARP Brian Mathis
SENGOKU Ed Blaylock
AKAINU Andrew Love
AOKIJI Jason Douglas
KIZARU Ray Hurd
MOBSTON Mark Fickert
COBY Micah Solusod
HELMEPPO Mike McFarland
TSURU Juli Erickson
YOUNG Z Tia Ballard
PURIN Angela Chase
KIBIN Darryl Roberds

ADR Director Joel McDonald
Lead ADR Engineer Peter Hawkinson


-------
Scott Green is editor and reporter for anime and manga at geek entertainment site Ain't It Cool News. Follow him on Twitter at @aicnanime.