The second TV series will premiere today in Japan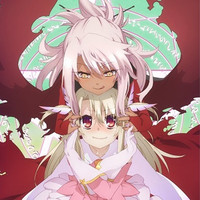 Kadokawa has posted a 15-second new CM for the summer TV anime Fate/Kaleid liner Prisma Illya 2wei!, which is scheduled to premiere today on July 9 in Japan, with a CM for the first volume of the Blu-ray/DVD. The discs containing the first two episodes will be released on September 26, and each volumes will come with a newly-produced anime short (about 5-minute long ) supervised by the original manga creator Hiroshi Hiroyama.
Fate/Kaleid liner Prisma Illya is originally Hiroyama's spin-off manga series based on Type-Moon's popular visual novel Fate/stay night. 2wei! was serialized in Kadokawa Shoten's Comp-Ace from 2009 to 2012 as the second installment of his Prisma Illya series following the first manga in 2007-2009. The third installment Fate/Kaleid Liner Prisma Illya 3rei!! has been running in the magazine since the July 2012 issue. The first 10-episode TV anime series was aired in Japan from July to September in 2013.
Latest CM
The premiere schedule in Japan:
July 9: TOKYO MX (25:35~), Sun TV (26:00~), TVQ Kyushu Housou (26:40)
July 10: Chiba TV (25:00~), TV Saitama (25:05~), Gifu Housou (25:45~), Mie TV Housou (26:20~),
AT-X (22:00~)
July 11: tvk (25:15~), BS11 (27:00~)
CM for the Blu-ray/DVD 1st volume
Jacket illustration
3rd PV
Key visual
© 2014 Hiroshi Hiroyama, TYPE-MOON/KADOKAWA/"Prisma Illya 2wei!" Production Committee