Now raking in the 3rd in the Japanese box office of all time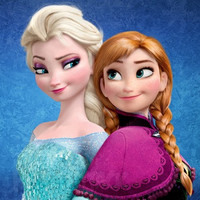 Walt Disney Animation Studios' 3DCG musical fantasy film Frozen, titled as Ana to Yuki no Jyoou (Anna and the Snow Queen), sold 661,000 Blu-ray discs in its first day of release on July 16 in Japan, Oricon reported yesterday. While still running in Japanese theaters strongly, it has easily become the top-selling Blu-ray of all time surpassing the previous record (465,000) set by Evangelion: 2.0 You Can (Not) Advance released in May 2010. It also broke the first day Blu-ray sales record previously set by Evangelion: 3.0 You Can (Not) Redo, which was released on April 24, 2013, selling 199,000 discs.
As of the last weekend (July 12-13), the film has earned 24,659,080,553 yen (US$243,522,423) in the Japanese box office in 18 weeks since its opening on March 14, and has become the third highest-grossing film of all time in Japan, following James Cameron's Titanic (1998/26.2 billion) in 2nd and Hayao Miyazaki's Spirited Away (2001/30.4 billion) in 1st.
"Frozen" Japanese edition trailer
"Arino Mamade" (Let It Go Japanese version sung by Takako Matsu)
The Japanese poster
Source: Oricon Style
(C) 2014 Disney. All Rights Reserved.