Un nouveau spin-off issu de la série dès le 26 août 2014 !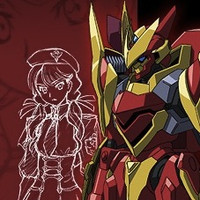 Le magazine Monthly Comp Ace du 26 août prochain verra le retour du spin-off de Code Geass : Oz the Reflection dans ses pages sous le titre Code Geass : Oz the Reflection 02.
Ce nouveau manga continuera l'histoire de la jeune Aldrin Zevon, habitante de l'empire de Britannia. Elle fait partie de l'unité d'antiterrorisme nommée Glinda Knights et pilote l'armure KMF Lancelot Grail.
Eiki Nakata et Kenji Teraoka, mecha designers de l'animé original, ont dessiné les armures de ce manga. De même, Takahiro Kimura, character designer de l'animé, a également décidé de l'apparence des personnages de Oz the Reflection. Shigeru Morita s'occupe du scénario.